The Dialogue
Singer-songwriters
"…Behind the wings, scars and bruises tell the tale…" – Papillon 
With a friendship spanning thirteen years, multi-instrumentalists and singer-songwriters Angela Galestro and Paul Cuevas have spent their lives writing and performing music.  
Now coming together to form THE DIALOGUE, Galestro and Cuevas combine their influences from blues, salsa, classical, folk, pop, jazz, and classic rock styles with their unique appreciation of language and poetry, creating a fresh style of music that's all their own.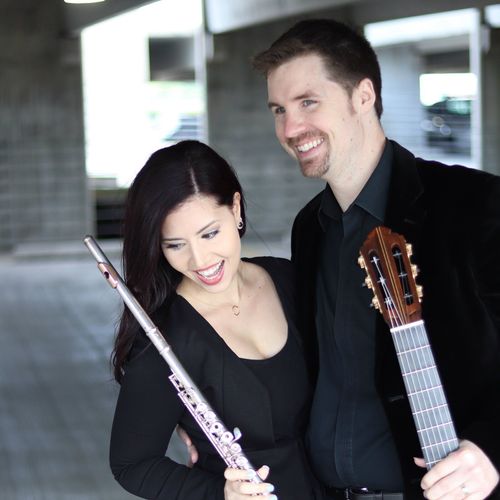 GS Duo
Flute and Guitar
The award-winning GS Duo formed in early 2010 during their undergraduate classical studies at Stetson University, DeLand, Florida. Flutist Angela Galestro and guitarist Jonathan Smith have delighted audiences across the entire United States and in concert as far away as Assisi and Cervo, Italy. Both highly accomplished artists, the duo offers a diverse repertoire of classical, jazz, Latin American and popular music.